Yes, that was fast... I couldn't help it. You know how much I love the Dark Parables games. I waited with baited breath for Dark Parables 5 to be released, and once I had it in my hands, I couldn't help but burn through it the very same day. And oh, how wonderful it was!
But, once again, my overly obsessive nature pays off for our readers and staff as we already have a Dark Parables The Final Cinderella Walkthrough waiting to help you as you play.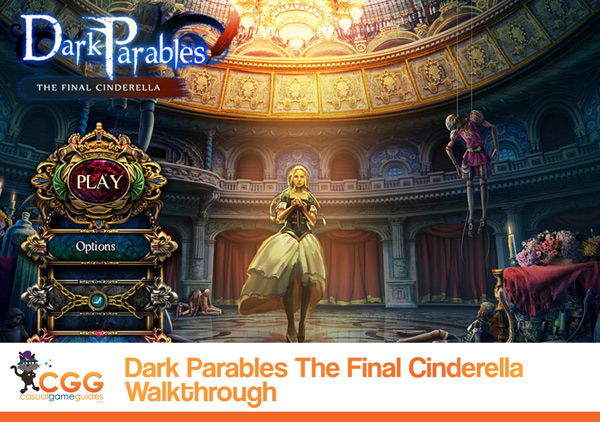 This time, you're faced with an evil madwoman known only as Godmother who is desperately searching for The Final Cinderella, a maiden who is pure of heart, so she can steal her soul and use it to revive her lost love.
That's about all I'm going to say except that, once again, Blue Tea Games has outdone themselves by creating a game so drop-dead gorgeous, I could cry. Pair that with a killer twist on an old tale and I'm in love.
So get ready to face untold dangers as you face off against Godmother, but don't worry, our Dark Parables 5 Walkthrough will be here for you every step of the way.
We've made sure to stuff this guide silly with all the tips, hints, and advice you'll need to make it through this investigation.
We've got tons of screenshots, marked up so you can see where every fragmented object is and every key object that you'll need to pick up. Chapter-by-chapter directions that lay out your exact moves from start to finish. And, of course, we also included detailed instructions on how to beat all the many mini-games and puzzles Godmother will lay in your path to try to slow you down.
So, whether you want to keep our Dark Parables Walkthrough around as backup for whenever you run into trouble, or you'd rather we took the entire journey with you, our Dark Parables the Final Cinderella Walkthrough is here to help!