Our Dark Parables Red Riding Hood Sisters Walkthrough will guide you through dark and dangerous woods, teeming with mist wolves in this breathtakingly beautiful hidden object adventure game. Our chapter by chapter instructions and custom screenshots are sure to light your way as you help the Red Riding Hood Sisters in their quest to stop the Wolf Queen from plunging the world into eternal darkness.
So I did it. I ran 10 miles, and I didn't die. I felt like it at some points during the race, but I hung in there and made it across the finish line. I'm just glad the race started at 10 at night because let me tell you... it was a hot one here in Florida. We hadn't even started yet, and I was already feeling the sweat drip down my back. Yes, I smelled lovely by the time the whole ordeal was over and done with. My husband is a lucky man!
But, despite the aromas I produced during the sweatfest, I have to say that the race was really well done, and I'm really glad I did it. At every mile, there was a villain to greet you and a big banner where you could stop and get your picture taken. I, of course, was so paranoid that they were going to kick me off the course because I was going too slow, that I didn't stop at any of them, but I appreciated the entertainment as I kept plodding along.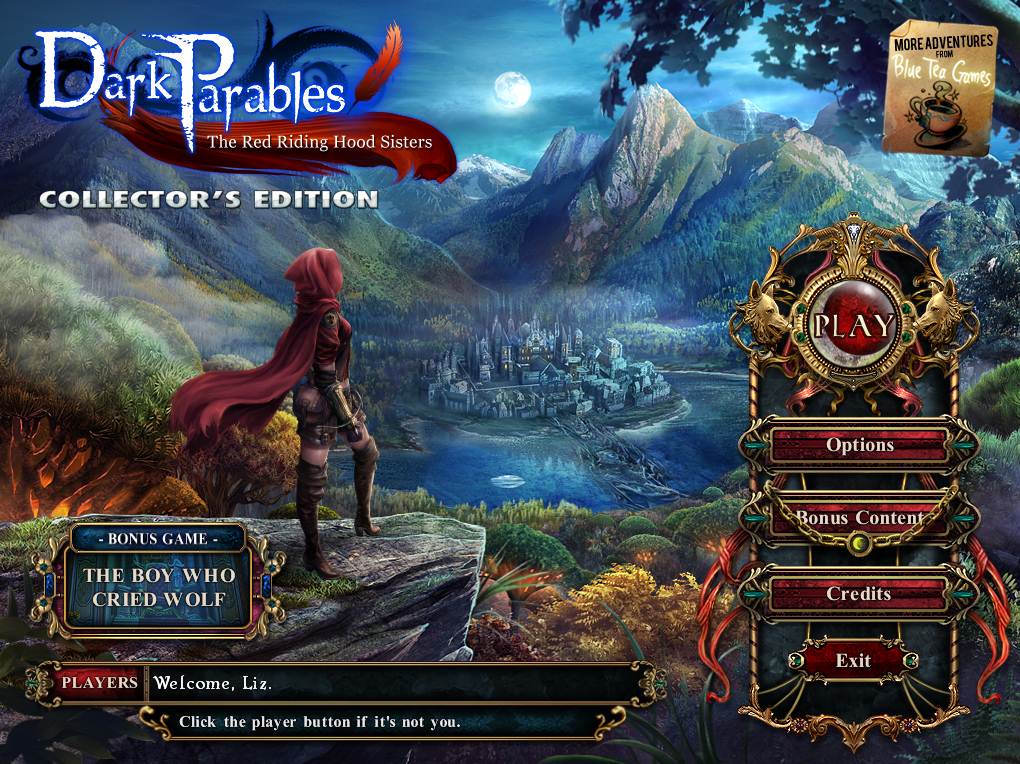 Anyhow, now that that's over, it's time to focus on resting sore muscles and playing more games. And first on my list was to create a Dark Parables Red Riding Hood Sisters Walkthrough, and I'm happy to report I just finished it up today!
I made sure to include tons of screenshots in the Dark Parables Red Riding Hood Sisters Walkthrough that I marked up so you can see every item location and every area of interest that you need to click on. There's also chapter by chapter instructions so you know exactly what to do in each section of the game, starting with the introduction.
I also made sure to include solutions to all the puzzles that you'll encounter in Dark Parables Red Riding Hood Sisters. Some of them can be a bit tricky, but hopefully this guide will help you out.
As always, it's been my pleasure to help your gameplay by creating this Dark Parables Red Riding Hood Sisters Walkthrough. If you are still having problems with the game, don't forget you can always drop me a note in the forums and I'll do my best to answer you! Happy Friday!