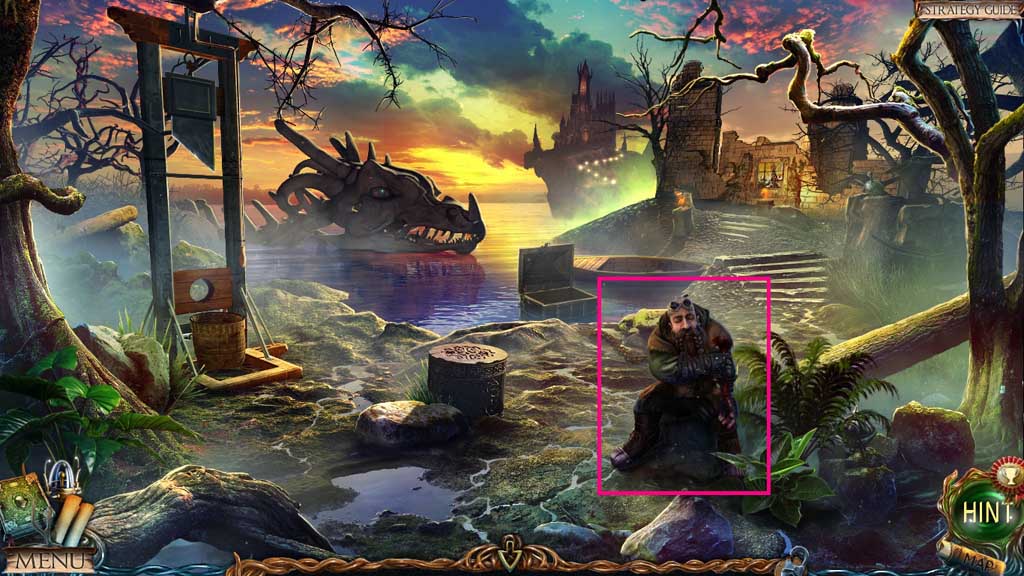 Speak to the dwarf and give him Mountgore's apple.
Move ahead.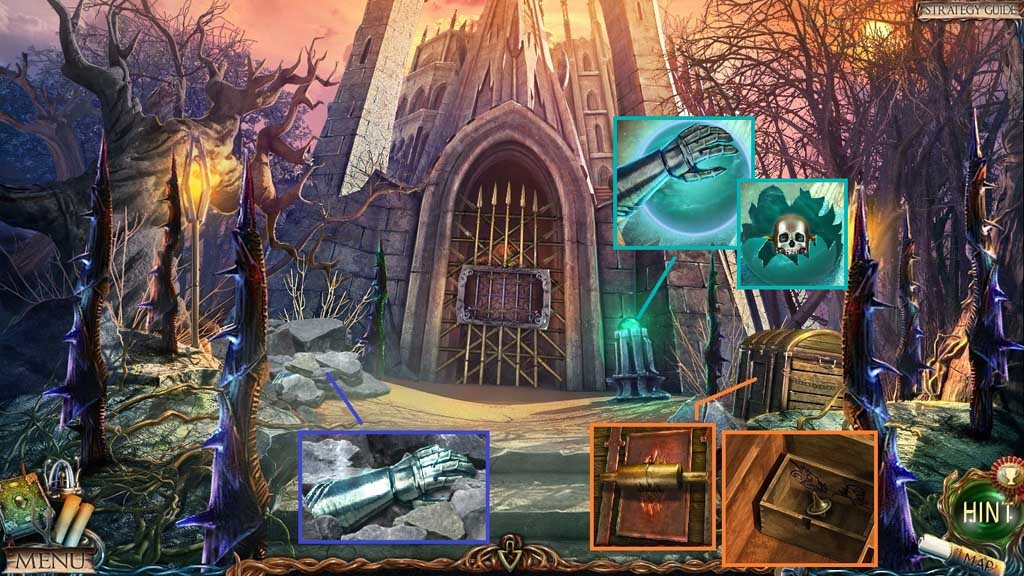 Select the roller shaped seal on the chest.
Click the 2 boxes; collect the spinning top.
Click 3 stones; collect the armored glove and place it onto the glowing orb.
Collect the skull figurine.
Move down once.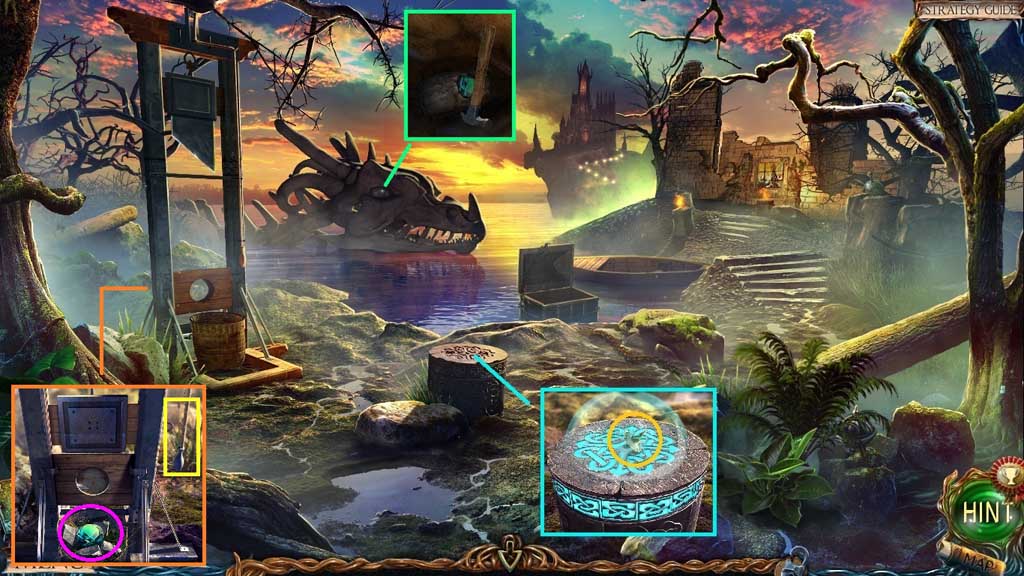 Place the spinning top and click it once.
Collect the petrified eye using the hammer; insert the petrified eye into the guillotine and click the rope.
Collect the dragon eye.
Move down once.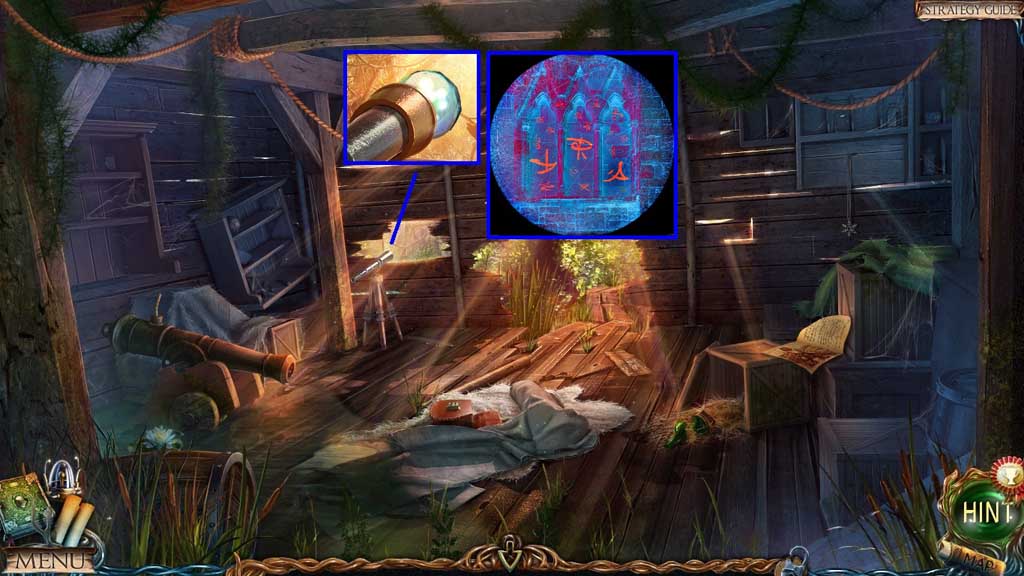 Place the dragon eye onto the telescope lens.
Notice the symbols.
Move ahead 2x's.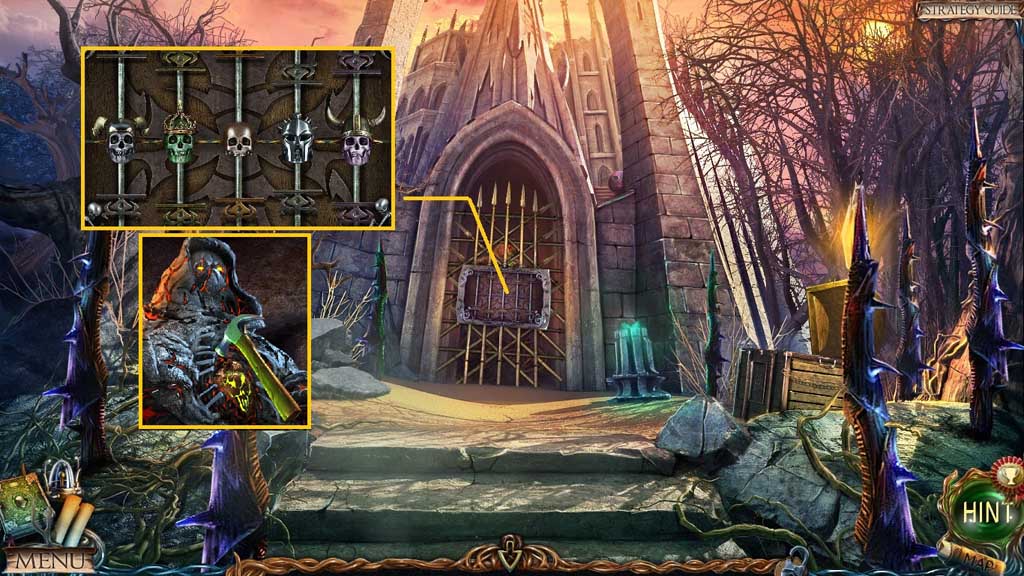 Place the skull figurine to trigger a mini game.
Solve the game by aligning the skulls into a central line.
Select the hammer to collect the stone heart.
Move to Maaron's Cottage.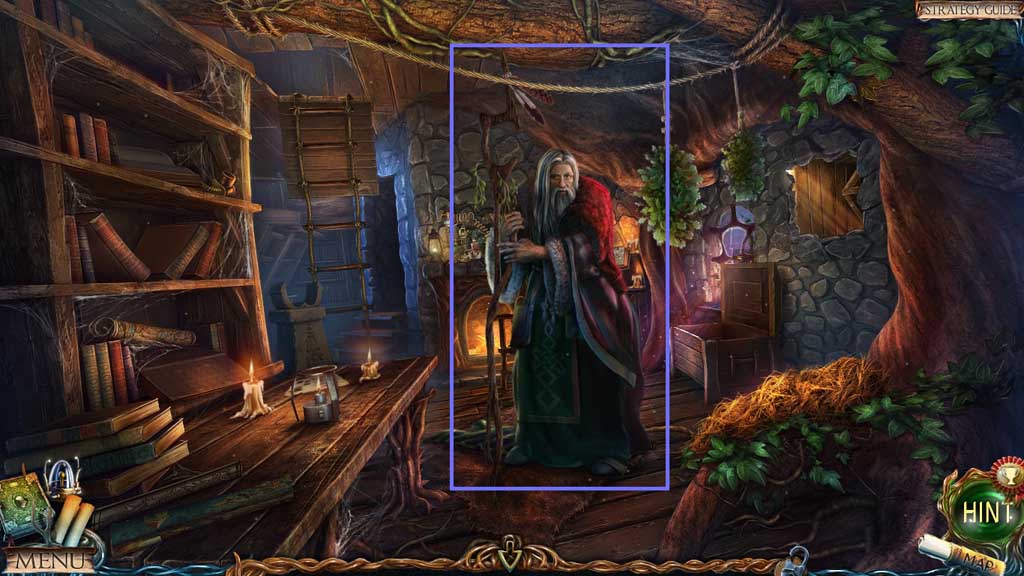 Give the man the stone heart.
Receive the spray and the key.
Move down once.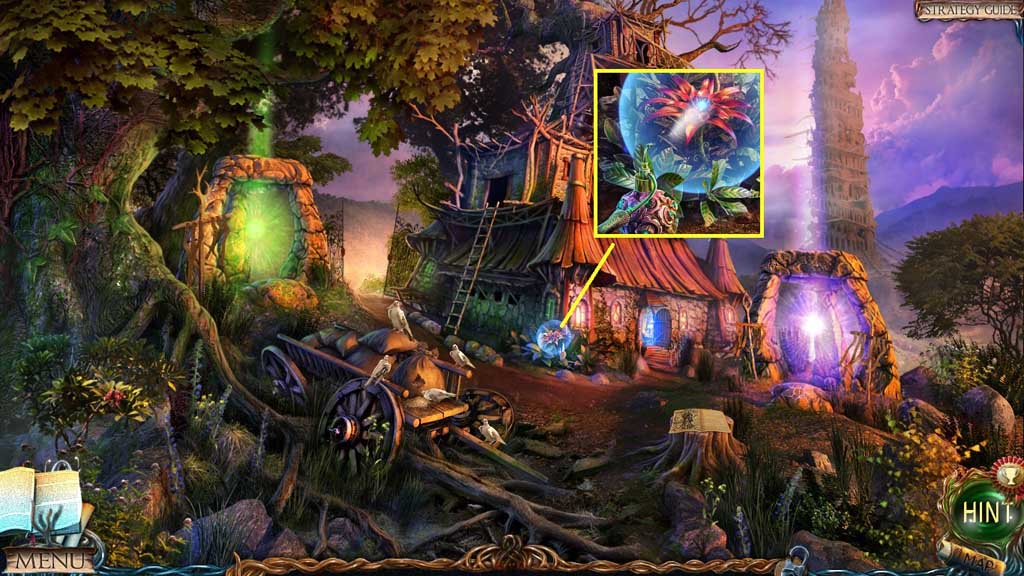 Select the spray to collect the flower.
Move to the left.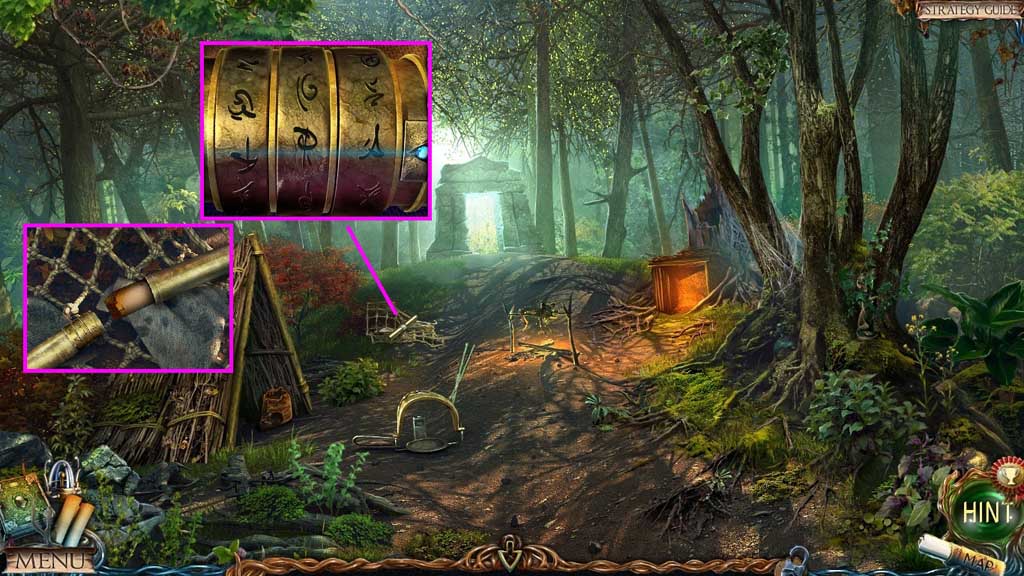 Arrange the symbols correctly.
Read the note.
Move to the Waterfall.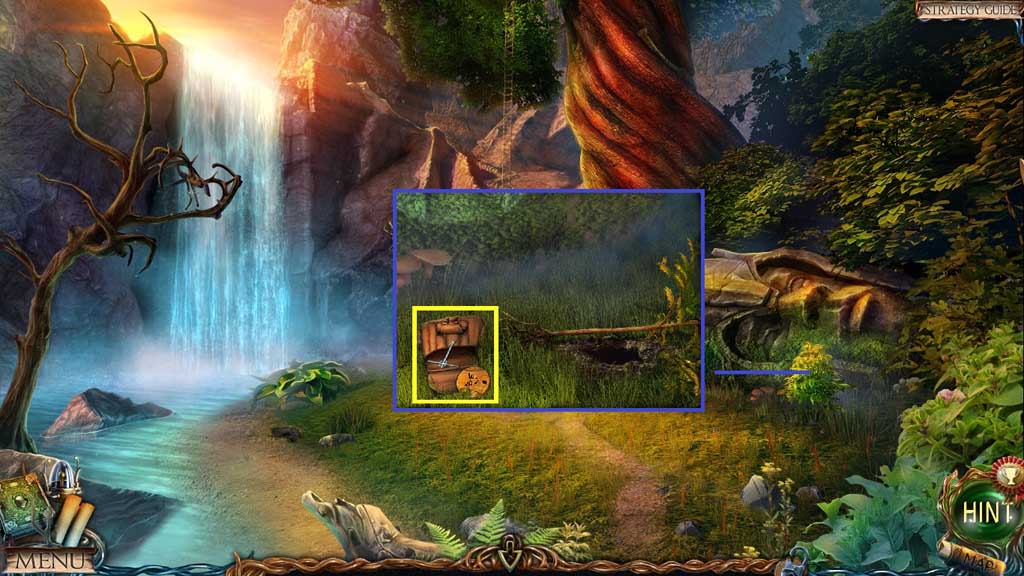 Click the tree and the bag.
Click the bag open.
Collect the wooden disc and the t-wrench.
Move down once.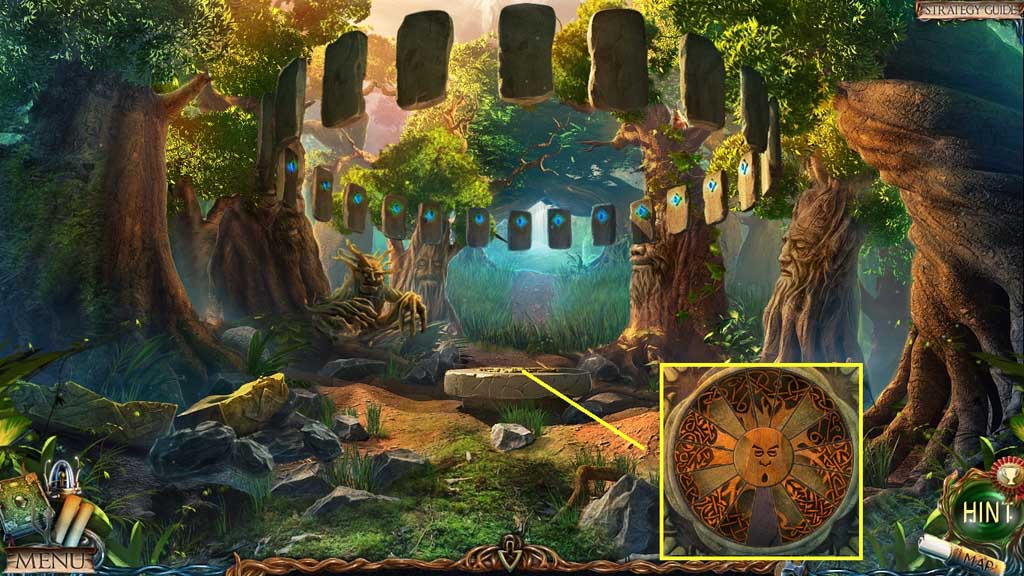 Insert the wooden disc.
Move ahead 2x's.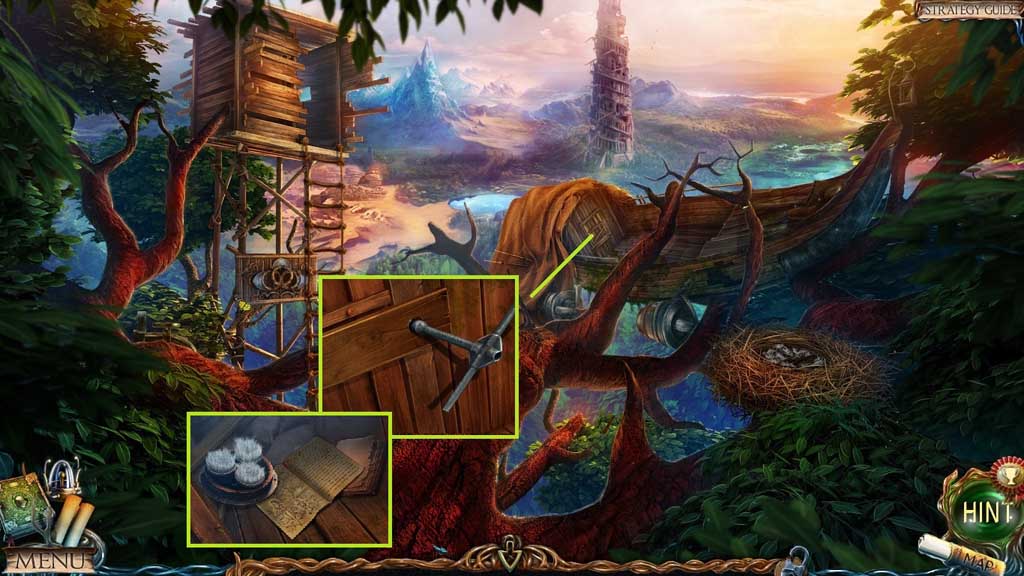 Select the t-wrench to remove the bolts and click the door.
Collect the brush and the clean sheet from the book.
Move to Folnur's Refuge.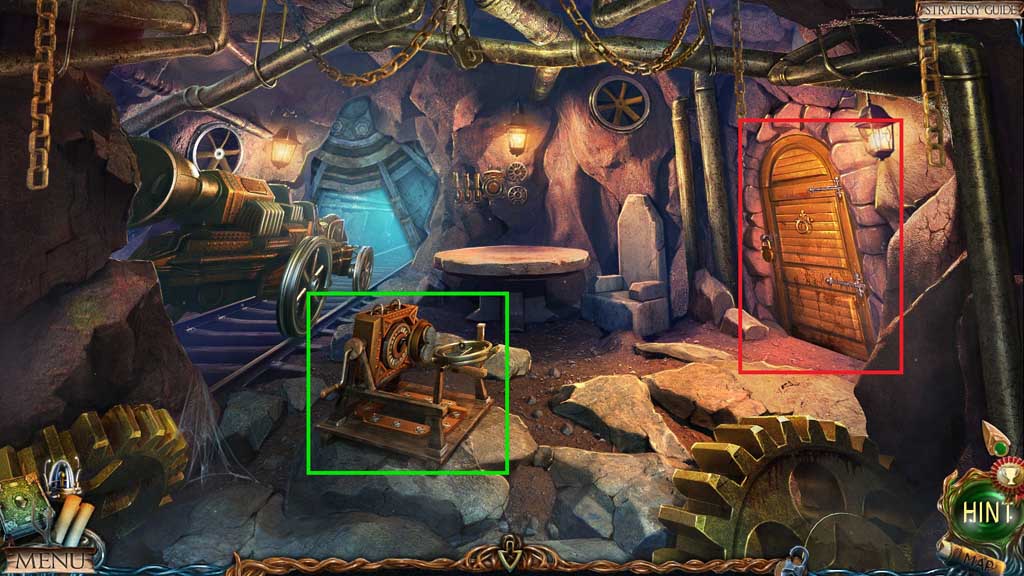 Place the brush onto the mechanism.
Insert the key to trigger a hidden objects area.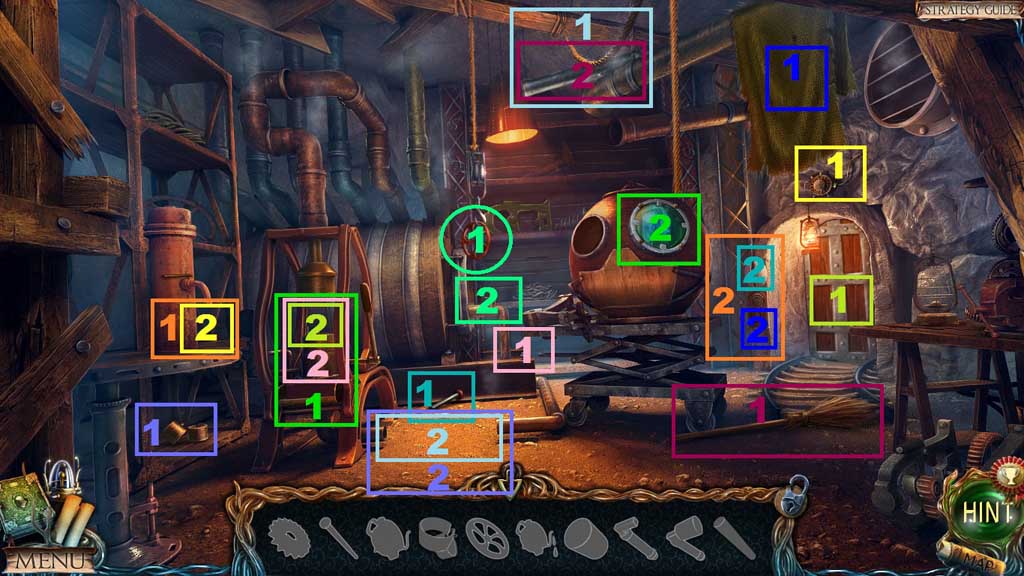 Find the items.
Collect the old lens.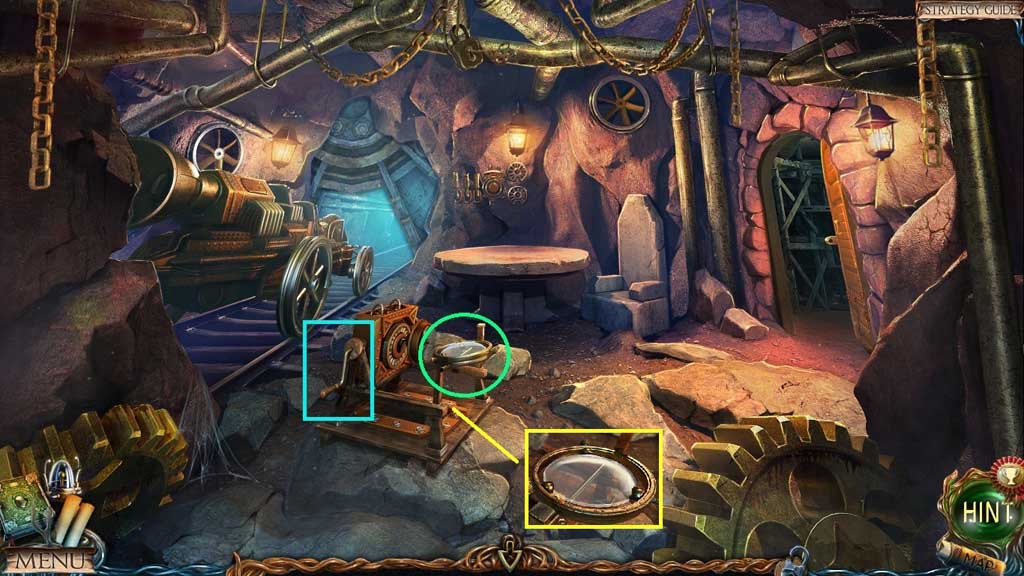 Attach the old lens.
Click the handle and collect the lens.
Move to Mountgore's Temple.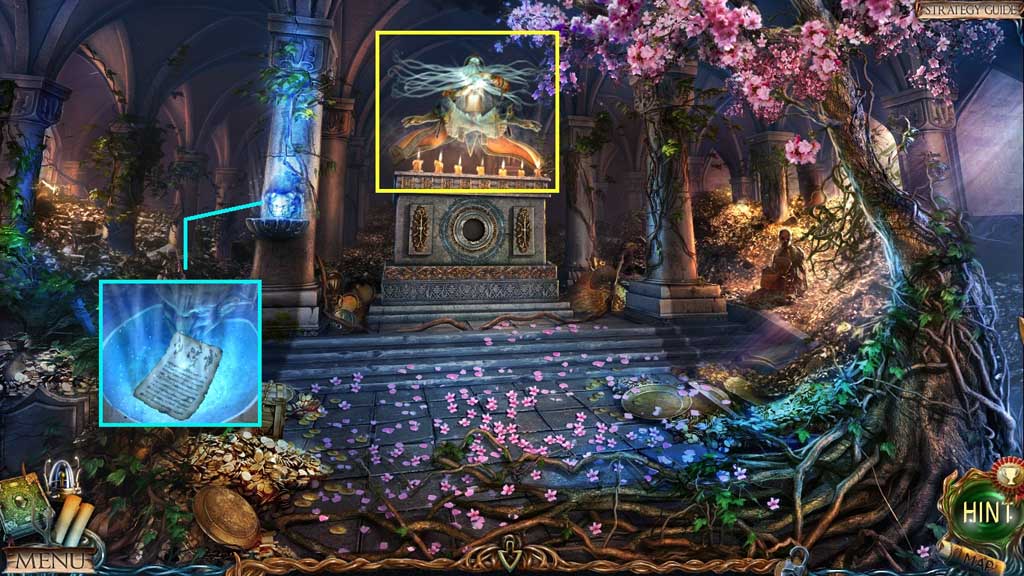 Select the flower and give it to the man to receive the wooden part.
Place the clean sheet into the fountain.
Collect the spell scroll.
Move to the Ontus Glade.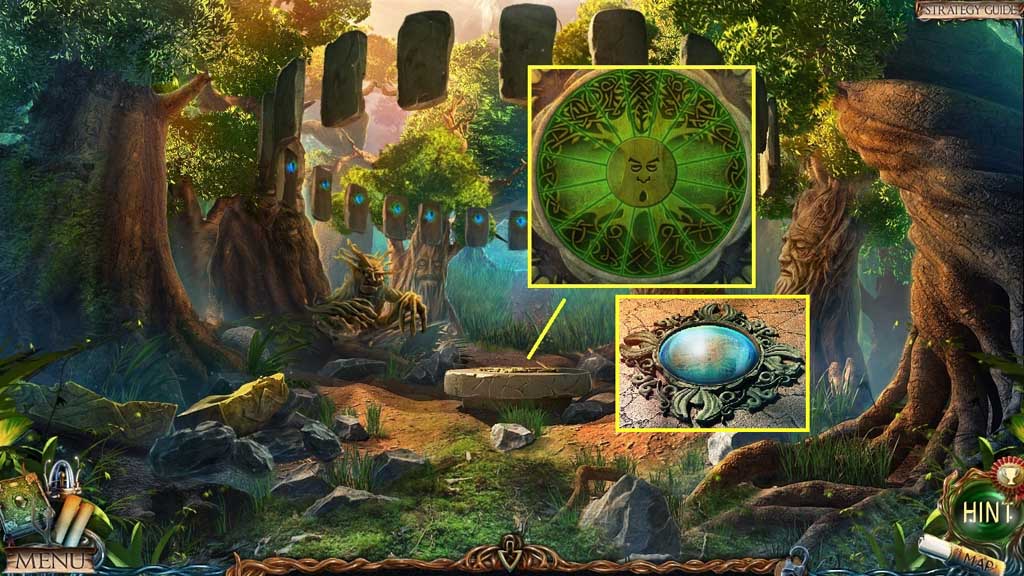 Insert the wooden part to trigger a mini game.
Solve the game by restoring the pattern.
Insert the lens; collect the light filled lens.
Move to the Tower Hall.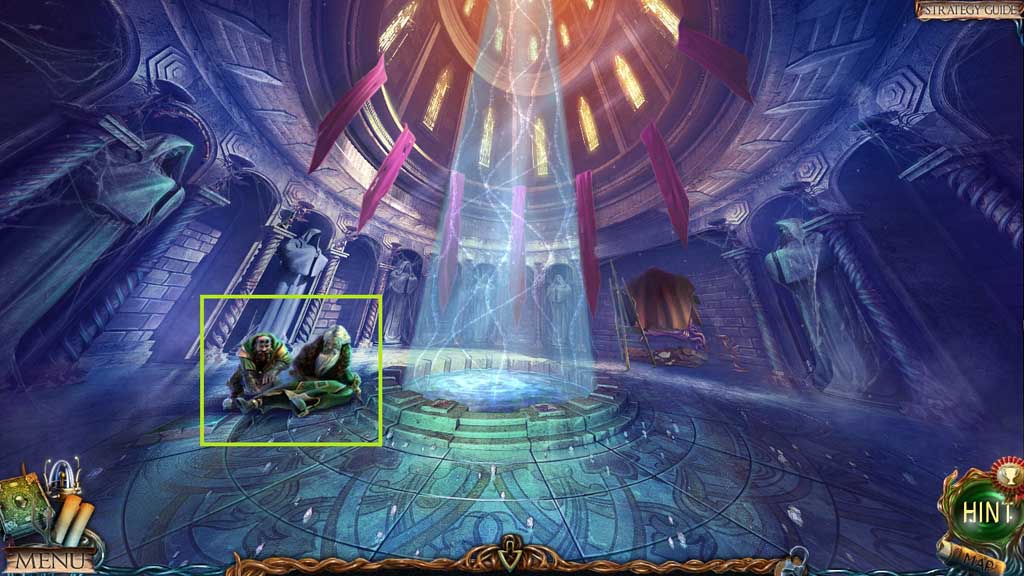 Speak to the men.
Move up.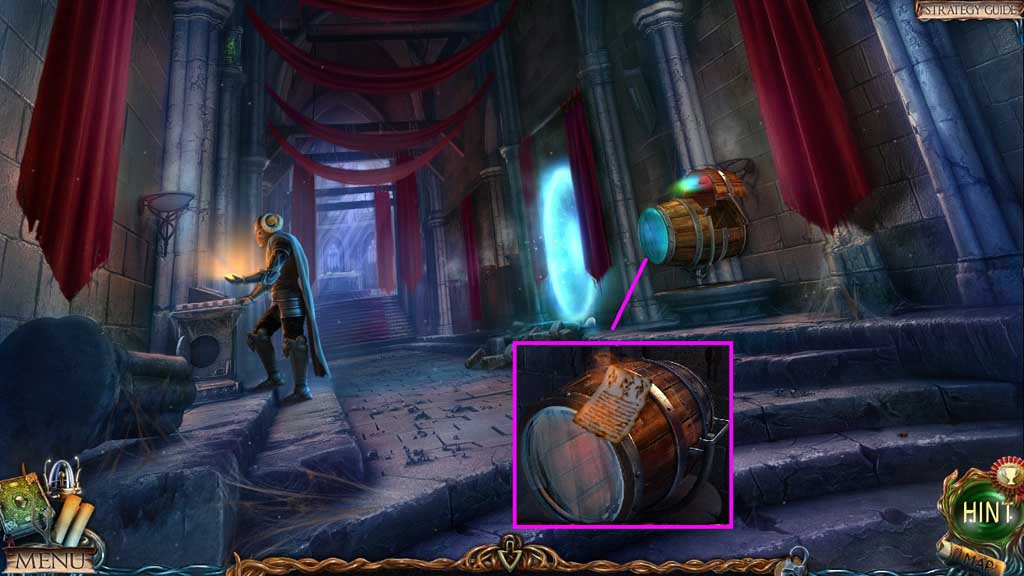 Place the light filled lens onto the barrel and click it once.
Place the spell scroll.
Congratulations! You have successfully completed the main game of Lost Lands: The Four Horsemen C. E.