Well, as they say, all good things must come to an end, and so it's with mixed feelings that I launched the final Adelantado game today and prepared myself for Don Diego's last big adventure.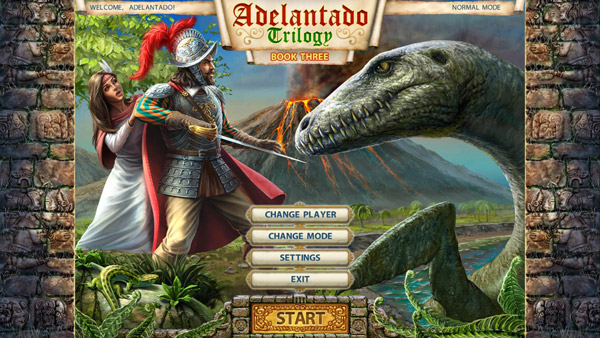 Adelantado Trilogy: Book Three picks up where the last game left off, with our main character, Don Diego, still on his quest to explore the new world, and get it done before that wretched rival of his, Pablo Rodriguez.
However, Don Diego has an added incentive this time to speed up his search, as his love, the Indian girl, Milintika, was kidnapped during the night by those bothersome cavemen!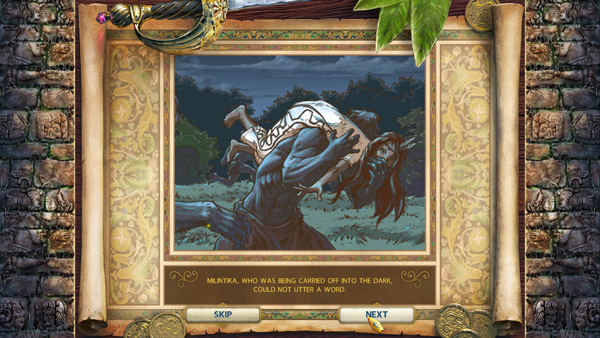 Now, you must help Don Diego and his crew make their way through the treacherous jungle in 10 long chapters featuring the same fantastic gameplay and strategy you've come to know and love from the Adelantado series.
If you've played the previous games, then you'll be able to jump right in and get started as the gameplay is very similar. There's maybe a few added features and buildings that you'll have to familiarize yourself with, but nothing too complicated.
The first chapter is the typical hand-holding tutorial, so if you're an expert, than you'll have to wade your way through the simple explanations.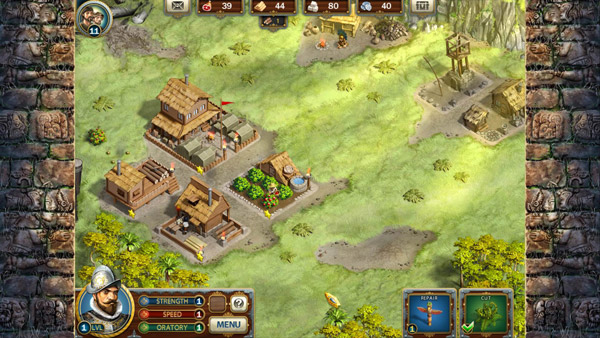 If you're a beginner to the series... you might want to go and play the
original Adelantado
, because it can be somewhat confusing if you're totally new to this style of gameplay... and, while those of us who've played the game before will find the tutorial tiresome... I'm not convinced there's actually enough of one for total beginners.
The graphics, while similar to the first two games, have been given a nice, new polish, just to give us that extra shine here and there. The buildings are a bit more detailed and the landscape features have been enhanced as well, with nice lines and shadows.
The music in Adelantado Trilogy: Book Three also mirrors the previous games, featuring that energetic Spanish serenade of a sweet guitar and the slow beat of a soft drum filling in the background. It alternates with a steadily increasing snapping or clapping at times that does an excellent job at ramping up the adrenaline, especially when you see that Pablo is beating you!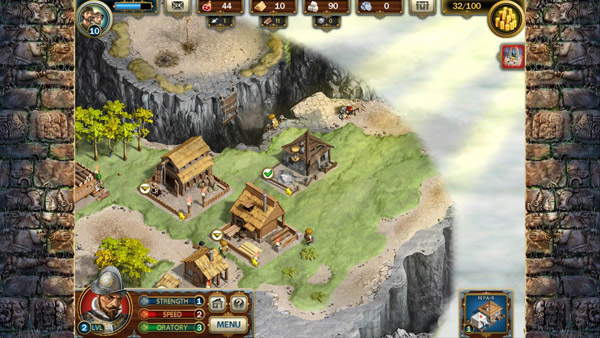 One new feature in Adelantado Trilogy: Book Three is the introduction to the medical hut. At times, Don Diego, will become wounded... that's what happens when you go around smacking clay pots and bushes with a sword... and you'll need the talents of a healer before you can go back to bashing things in again. A medical hut will give you a healer who will rush to your side to tend to your wounds. You'll also need this person's services at times to help the natives you encounter who have fallen ill.
There are also secrets galore in this game, and they are pretty challenging to find, so keep your eyes open as you explore the landscape. Hack those bushes, look in the forests, and explore every inch of the world around you, because I have yet to find all of them on the first go around of a level... but, I suppose that does a good job of making the levels re-playable.
Overall, Adelantado Trilogy: Book Three is an excellent end to an excellent series... and as we wave goodbye to our beloved Don Diego, we can only hope that another, even more exciting, story is heading our way...